Counselor in Training Program
The Counselor In Training program is currently open to any fifteen and sixteen year olds who have been campers at CDW. The program aims to teach leadership skills in addition to exposing teens to working with children in a recreational setting. If you see or hear the term "TIC" to describe the CIT program, that is our way of referring to our counselors in training program.
We offer two CIT sessions per summer, one during the 1st-3rd sessions of camp, and the second during 4th and 5th sessions of camp. Both programs are split into two parts; the first of which consists of educational sessions and skill learning, while the second part provides a hands-on experience in the CDW program with campers and staff members.
During their time at camp, CITs learn about leadership styles, team collaboration, and communication skills. In addition, CITs go on a retreat, have bonding outings off of camp, and do a service project.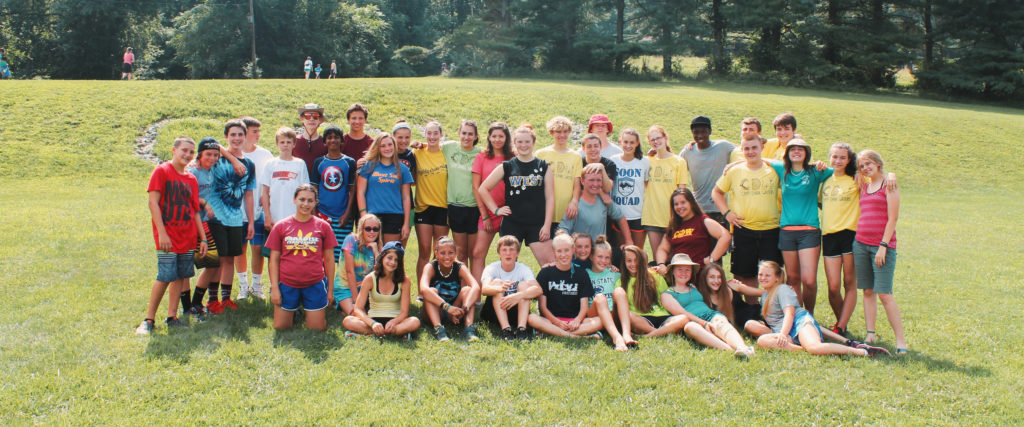 During the second part of the program, we offer sessions that are more focused on childcare and development. Examples of these concepts are dealing with homesickness, conflict resolution between children, and navigating difficult conversations with kids. After these are discussed within the group, the CITs are integrated into the camp program as assistants in activities, in the cabins, and at meals. They are encouraged to use our more experienced staff members as resources to navigate their new roles as authority figures.
In the last week of the program, CITs are given the most autonomy and responsibility that they have had in their time at CDW. They lead activities with counselors, they run bedtime routines in the cabins, and make important announcements to all of camp in the dining hall. CITs gain tangible experience while they study leadership concepts. The experience, skills and confidence CITs gain in the CIT Program can be applied within CDW, and at home, school, and the community.
If you are interested in the CIT program, feel free to contact the office for more information. See below for access to CIT application documents: